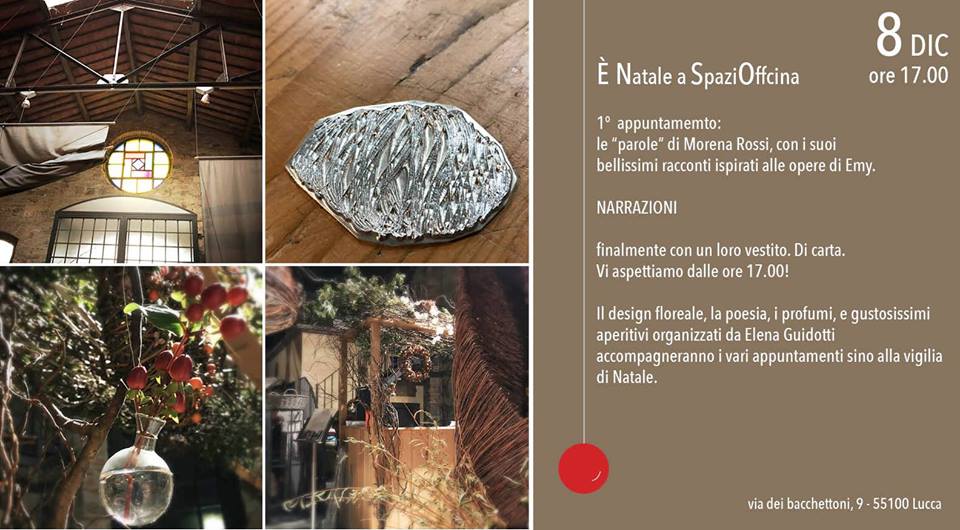 It's Christmas in SpaziOfficina!
Decorations for the table and for the house in general, installations, sculptures, frames in bloom for wall and table, flowers, perfumes and imagination! Back Christmas with the creations of Emy Petrini. As usual in Spazio Officina, in via Bacchettoni, 9 Lucca.
Starting from December 8th a series of unmissable events.
It starts with "Narrazioni" by Morena Rossi, a series of stories inspired by the works of Emy Petrini. The floral design, poetry, perfumes, and tasty aperitifs organized by Elena Guidotti will accompany the various events until Christmas Eve!
Opening hours: Wednesday – Sunday from 15 to 19.30. Or by appointment.