Immaginar di tavole imbandite 3
from 11 June 2016 to 25 June 2016
Palazzo Mediceo – Seravezza (LU)
An exhibition on the preparation of the table, between the world of art and the world of catering.
Everything revolves around the equipment tables, made by architects, artists and designers, authors invited by the artistic director Mauro Lovi. All items used in the equipment of the various tables were made for the occasion, involving companies of the territory. Anna Ricci, delegate of 'Italian Academy of Cuisine, Delegation historical Versilia, the prestigious institution founded by Orio Vergani, coordinated the project, the tables have been adopted by some restaurants Historical Versilia. By invitation are also hosted the works of artists, designers, photographers offering their reading of the food. The show is in its third year, the second in the land of Versilia, after last year's edition in Villa Bertelli in Forte dei Marmi and two years ago, the first edition was born thanks to the Fondazione Palazzo Boccella and Capannori Palazzo Boccella, S. Gennaro Capannori (Lu). Both exhibitions have been a significant influx of public interest and for printing. Imagine the tables laden with 3 to Medici Palace in Seravezza, it consolidates a path between art and food that will cross in the future stages other Italian cities.
The event has as objective to bring together art and food in setting the table. Experiment with new forms and materials for possible new readings of the sequence of tastes. Make known artists and designers with self-produced objects.
The caterers, have individually adopted the presented tables, contributing to the success of the event, preparing a dish each which will be presented and tasted the dates to be determined, in a program of a series of appointments with food presentations and conferences during the period the exhibition. Program curated by Anna Ricci, delegated Italian Academy of Cuisine, Delegation historical Versilia. There is a catalog with the works on display and where every restaurant was invited to publish the recipe that offers the program.
The artwork of Emy Petrini on display during the event: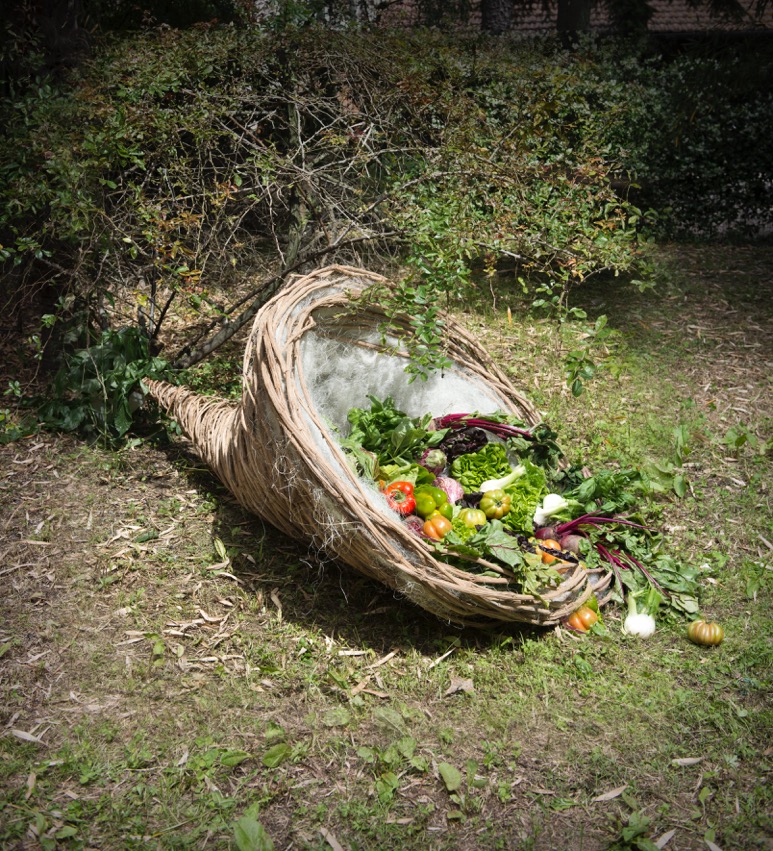 Restaurant – Table Authors
Pozzo di Bugia, Querceta – Sbrana/Mallegni
La Barca, Forte dei Marmi – Carlo Cipollini/Livio Tessandori
Barsanti 54, Pietrasanta – Emiliana Martinelli
Bistrot, Forte dei Marmi – Domenico Raimondi
Filippo, Pietrasanta – Gliarchitettiassociati
La Magnolia / Hotel Bayron, Forte dei Marmi – Rossoramina
Bambaissa / Augustus, Forte dei Marmi – Martinelli/Del Monte
Lorenzo, Forte dei Marmi – Benvenuto Saba
Sotto la Loggia, Pomezzana Stazzema – Bettisatti_Architetture
Ristorante L'Olivo / Hotel Imperiale, Forte dei Marmi – Barbara Crimella

Guests Table
S. Vercelli, B. Bianchi, S. Giovannini, D. Filidei, M. Rainone, Gumdesign

Guests Outside Table
Antonio Possenti, Michel Bouquillon, Pierluigi Puccini, Ilaria Petri, Andrea Mattiello, Marco Cardelli, Elisabetta Nencini, Mauro Lovi, Livio Tessandori, Maurizio Rossi, Pietro Soriani, Emy Petrini, Beatrice Speranza.