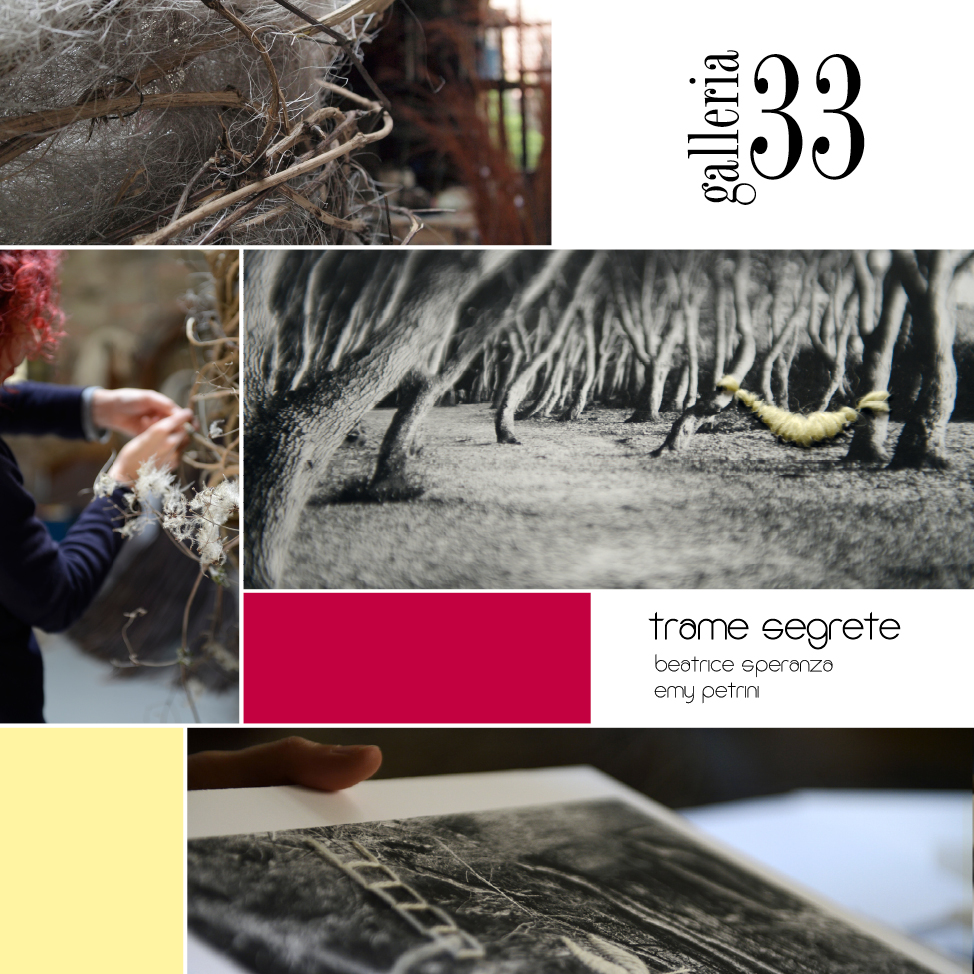 Secret Weaves / Galleria33
Beyond the pure vision: Subliminal messages into new shapes
From 5 to 30 June 2013 in Via Garibaldi 33 in Arezzo, it is staged Secret Weaves, exhibition of Beatrice Speranza and Emy Petrini, curated by Tiziana Tommei. The opening, Wednesday, June 5 to 18 h, will take place at Galleria33, to continue to Vineria 10, in Piazza San Giusto.
Secret Weaves presents for the first time in Arezzo the two artists, with a new proposal, personal and emotional, in which floral design and photography, two different artistic expressions with each other, are unique conjugation.
A section of the photographic series "La Casa dei Libri", a Beatrice Speranza project, launched in 2009 and inspired by Shakespeare & Co. in Paris, find location at Vineria 10 (open every day except Tuesdays, after 18 h). Finally, In Fiore, compositions of Emy Petrini, newly awarded to Arts Palace – Florence, will be on display at Erboristeria L'Alveare in Piazza Sant'Agostino, Arezzo, June 5 to 30.
Galleria33 is pleased to welcome the work of Beatrice Speranza and Emy Petrini, two artists with extraordinary creative energy and able to weave through their art, an intimate and communicative dialogue with the observer.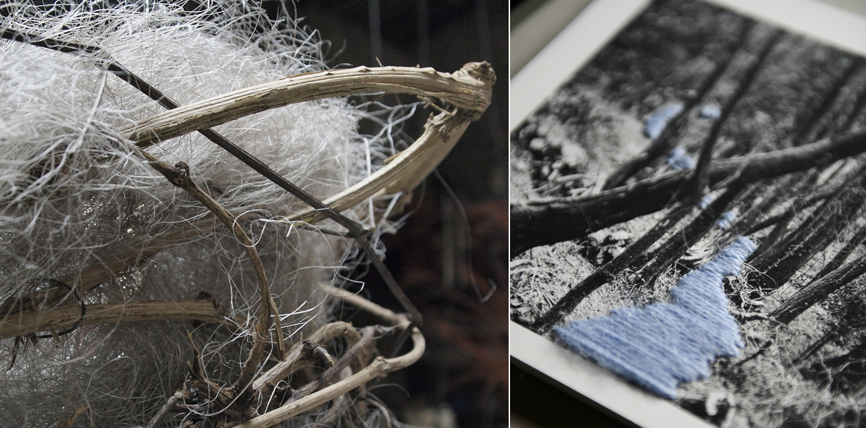 Emy Petrini, floral designer, after her academic studies in Interior Design, Art and Stage Design, she moved to Wales, where she attended an advanced course in Floristry. She collaborates with Replay, creating works between Rome, Paris, Florence and Berlin, where, in December 2011 created an installation of great beauty: The Enchanted Forest, a cuboid m. 10,50 × 6,50 m of base and 4.00 in height, clad entirely of plant material. Thanks to this project, in October 2011 she took part in a symposium of sculptors of international renown in the Sila National Park, which in turn becomes another large installation location, The Great Nest. She participates, as protagonist in important events, exhibitions and international initiatives.
Beatrice Speranza, photographer, after obtaining a degree in architecture, lets her feelings for the image and the composition flows spontaneously in the photograph. The Beatrice insights arise from the observation of reality and the desire to document everyday worlds, which are undergoing drastic changes, such as La Casa dei Libri, Portiere! Portiere! e Santi e Maddalene. It also engages in design creations, graphics and video, for example in the production of "Proteggi i tuoi sogni", wooden pillows and rose thorns presented at Oh! Nirica in Florence in 2011 and LiberaMente videos, participating in the exhibition naturalization in 2012.
In 2009 she meets Emy Petrini is the source of a professional and emotional partnership that leads to the design of installations, which represent the figurative of human life and the constant search of an imaginary accessible only through immersion, without filters, in actual size.
Not just a show, but the articulation of a path: Secret Weaves depicts the result of the ability to shape experimentations moves through different media, to an inner search, which starts from a very personal experience. Is the life that flows through tangles of images and other materials and that explodes with sensitivity, in new works, courageous and incredibly beautiful. A beauty that is not limited to aesthetics, because it has in it the power of a content, conveys a message, speak a common feeling, of something so deeply human to assume universal value.
A vortex that envelops the viewer and whispers of how everything is constantly in flux, what each object, situation, material or not, is subject to a perpetual motion. Works that do not want to give answers or certainties, but to impose questions, draw attention and invite the man to question its nature, the present, urging him to get involved.